Kepler scientists team up with Google AI specialists to detect eighth planet orbiting distant star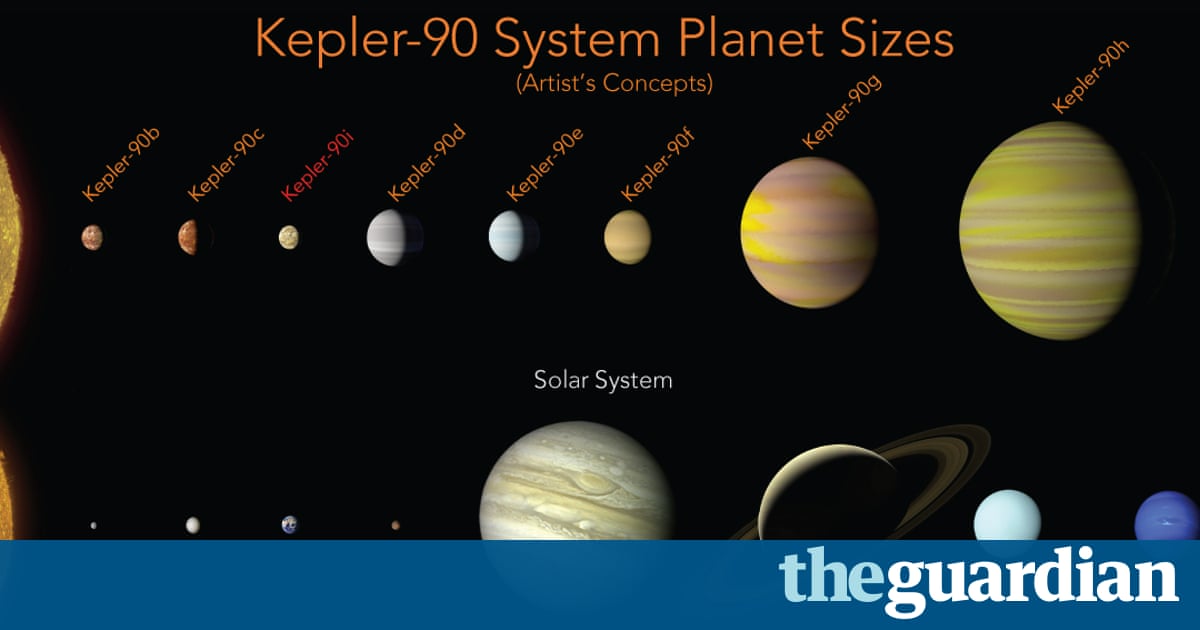 Scientists on Nasas Kepler mission have spotted an eighth planet around a distant star, making it the first alien solar system known to host as many planets as our own.
The newfound world orbits a star named Kepler 90 which is larger and hotter than the sun and lies 2,500 light years from Earth in the constellation of Draco.
Known as Kepler 90i, the freshly-discovered world is smallest of the eight now known to circle the star, and while it is probably rocky, it is a third larger than Earth and searingly hot at more than 420C.
This ties Kepler 90 with our own solar system for having the most known planets, said Paul Hertz, director of astrophysics at Nasas headquarters in Washington DC.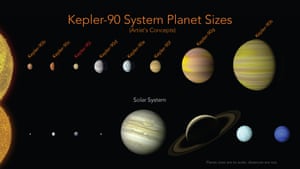 Read more: https://www.theguardian.com/science/2017/dec/14/nasa-find-first-alien-solar-system-with-as-many-worlds-as-our-own-kepler-google